I know, I know. You may complain that Baci Perugina has nothing to do with Le Marche, since it was invented and is still produced in Umbria. But we found out that this worldwide chocolate brand is more connected our region than you imagine…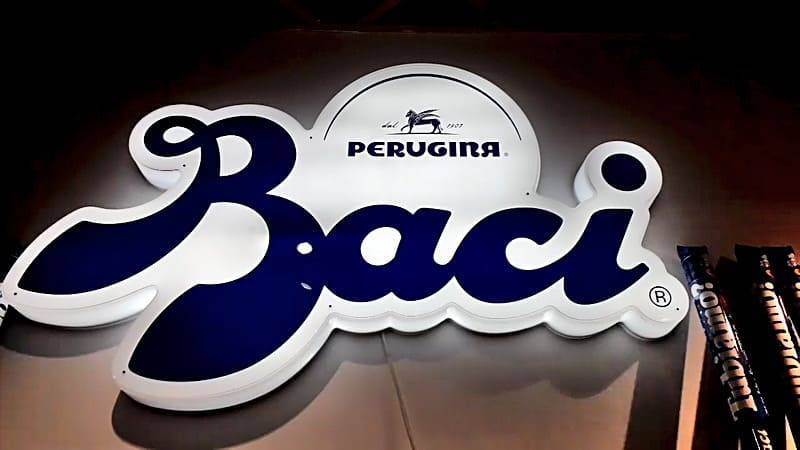 If it wasn't for the marchigian Federico Seneca, these kisses probably wouldn't have had the great success they boast today! Federico was born in Fano in 1891, studied Fine Arts in Urbino and soon was deployed in the First World War as a military pilot.

During the twenties he worked as a publicity graphic artist for the chocolate factory Perugina and, after it merged with the more famous Buitoni, he worked also with the latter. The Perugina company was founded by the great Luisa Spagnoli who, despite the initial opposition of the male chocolatiers from Piemonte, started a successful company. SHe succeeded not only in creating a big company, but more importantly, in improving the women working conditions.

The idea for the Bacio arose in the early 1920s when Luisa Spagnoli covered the remains of the unprocessed nuts with chocolate. The new praline had a slightly odd shape that made her think of the name cazzotto – punch with a closed fist. After some deliberation they chose the more loving name bacio – kiss.

Federico Seneca was asked to design the advertising posters. He was inspired by the famous work Il Bacio by the painter Francesco Hayez.
In addition, after he knew that Luisa Spagnoli was sending her lover secret notes hidden in her chocolates, he got the idea of adding a message of love in different languages hidden in the packaging.
Originally the Bacio only consisted of dark chocolate, nowadays you can find them in all flavors!
Federico Seneca designed numerous well-known posters, including the cat with the burning tail for Agip or the holiday posters for the seaside resort of Fano, which were exhibited in 2017 in his birthplace Fano. He died in 1976 in a town near Como.
Buon San Valentino and don't forget: Baci always tastes good, even if it's not Saint Valentine's Day!