The Saint of the day has always been very important in my family, especially according to my grandma. She masters a variety of saying depending on the exact day, and also a lot of traditions related to it.
For example, 17th January is Saint Antonio Abbot and there are plenty of traditions related to him.
Saint Antonio was born in Egypt to a rich family in 251 AD. His parents died when he was 20 years old, after which he donated all his possessions and retired to the desert, where many other Christians joined him. This is how one of the first communities of monks came into being and became known as the father of monastic life. He finally died at the age of 105.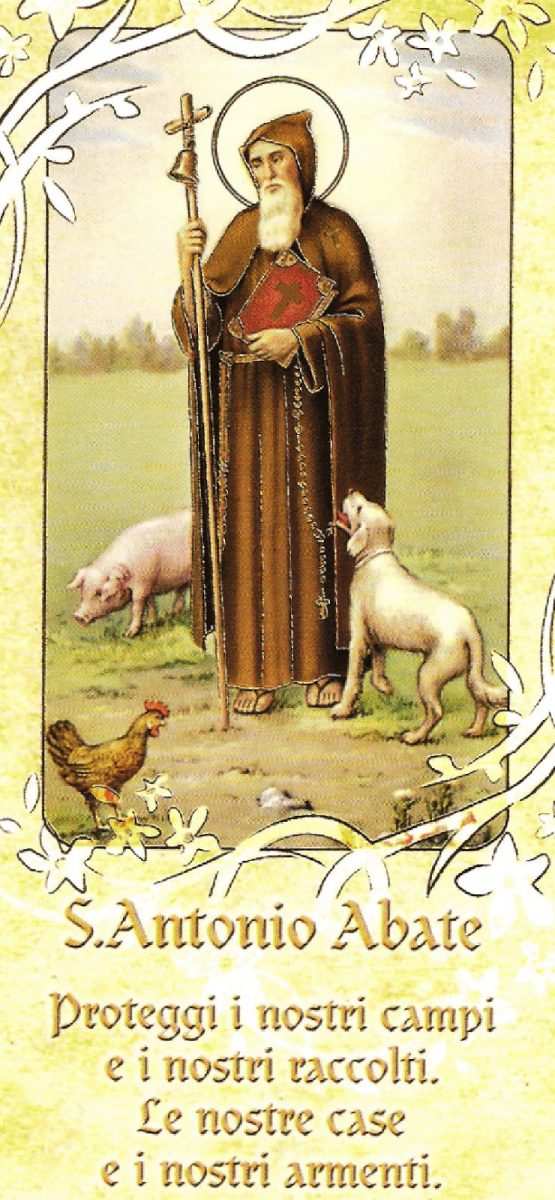 He is usually depicted with a pig, so that he soon became, among other things, patron saint of butchers, but also of cattle and pets. Antonius had nothing to do with pigs during his life. The link would only happen during the Middle Ages, when his followers were the only ones allowed to let their pigs roam freely in the villages, as they provided medical care to the population. On January 17, they always slaughtered a pig which they then distributed to the poor. In Le Marche it is still a tradition to slaughter the house pig around this period, and then to process the meat completely. But that's for another post.
On this very special day, animals are usually blessed in small villages, where the tradition still goes on. In the past, the Father often came to bless the cattle in the stables. That is also why there was an image of this saint in quite every stable.
My grandma usually went to the church on that day and came back with some blessed bread and made me eat it. I didn't quite got it, why was I supposed to eat it? Wasn't it meant for animals? Was she trying to tell me something? 😉 Of course she was just thinking "As it is blessed, it cannot do you no harm, but only good".
In Cupramontana the blessing happens annually at the Convento della Romita where there is still a monk order of the frati neri (black-clad brothers) or Franciscans (otherwise applicable because Saint Francis is the patron saint of animals).
Don't expect to see only our loyal pets there, but also roosters, birds and even water turtle.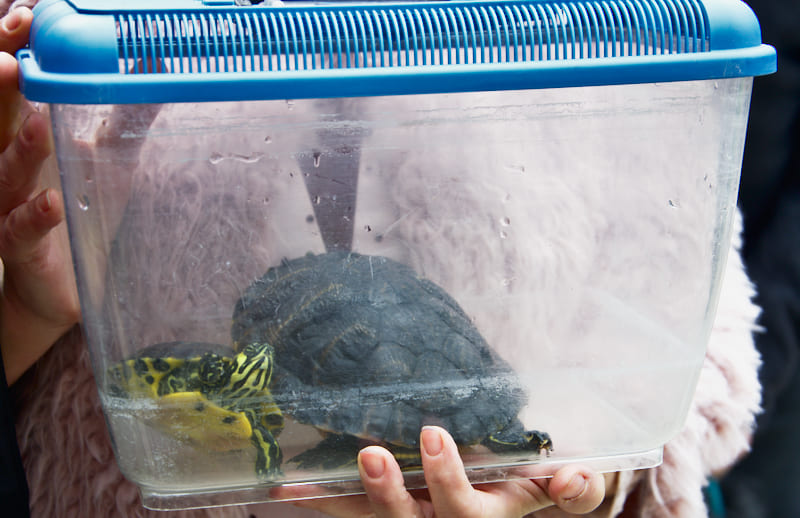 The abbot used to bless the animals one by one, not all of whom were equally enthusiastic about getting the water splashing. Then the abbot blessed bread that the believers were allowed to take home.
This tradition has its origins in the following legend: shortly after the death of Antonius, a woman left her baby unattended next to a water source; when she came back, she found her baby drowned. She desperately stated that she would give the poor as much bread as the child weighed for Saint Anthony bring him back to life, and so the miracle happened.