The regional parks in our region are several and all breathtaking. I think the main reason for them to be so outstanding is the perfect mixture of nature and blue clear water. At least, this is what you find on the border with the Emilia Romagna region: the Monte San Bartolo Regional Park. The park lies on a steep coast of the Adriatic between Gabicce Mare and Pesaro and offers wonderful views.
A hiking guide available from the local tourist offices recommends 5 signposted hikes. On a bright, sunny winter day, co-blogger Isabelle decided to try Route 3 "Vincolungo", also named 156C / D on the map. Here is her report: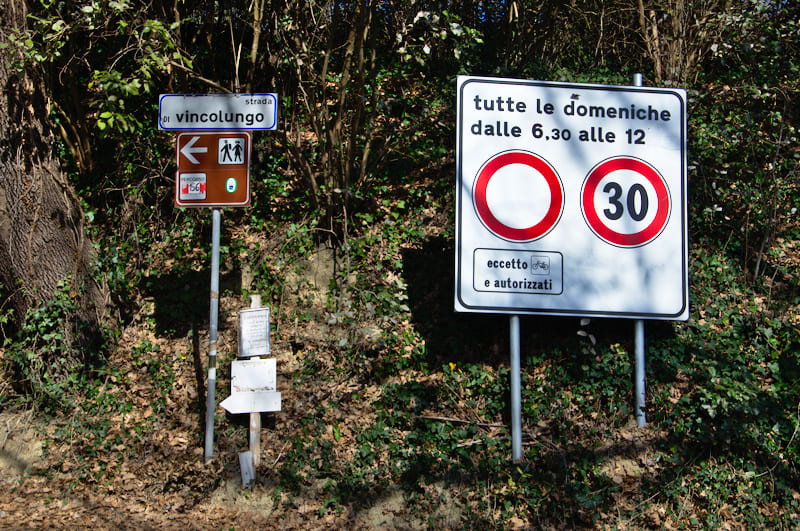 The starting point is the village of Colombarone, where the remains of a Roman villa can be found on the Roman street Via Flaminia. In the village itself there is enough parking space in one of the small side streets.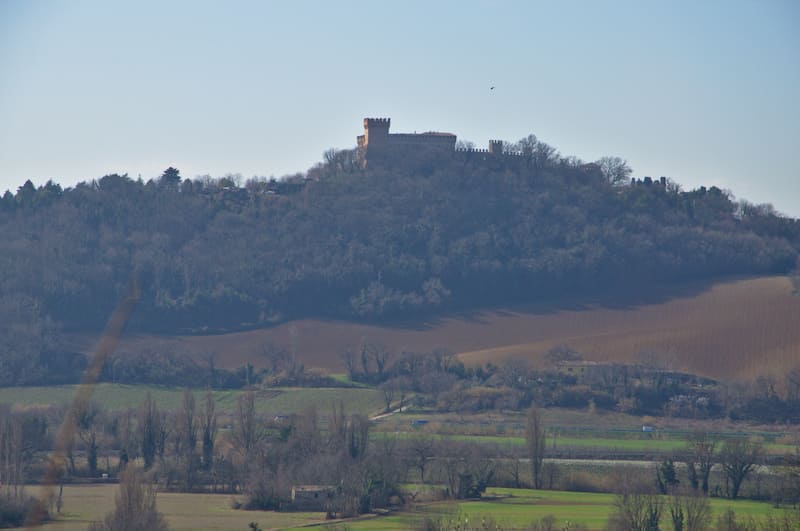 The fairly well signposted path first goes along the Strada Vincolungo and then soon turns left into the forest. Every now and then you can see clearings with beautiful, old olive groves and in other places you can see the majestic Gradara Castle in the distance.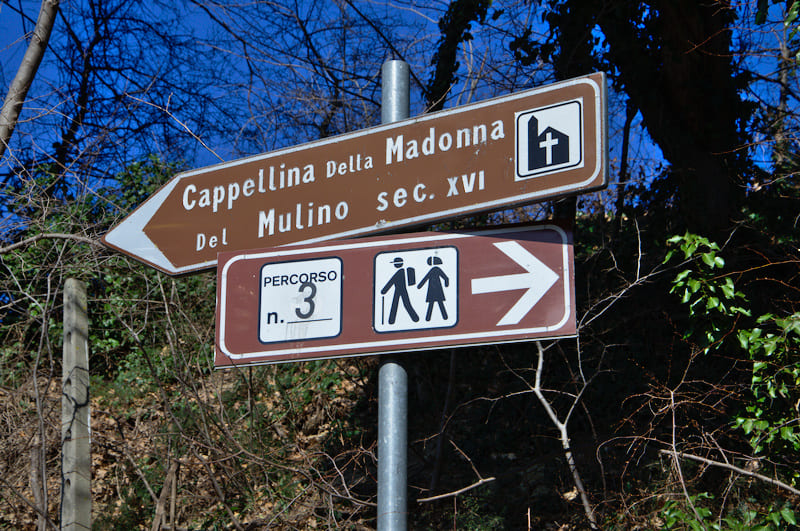 After a while, a sign points left to the chapel of the 16th century Madonna del Mulino. This small detour is highly recommended, because after a few steps you can see the small chapel, the facade of which is well cared for with ornamental plants, benches and chairs.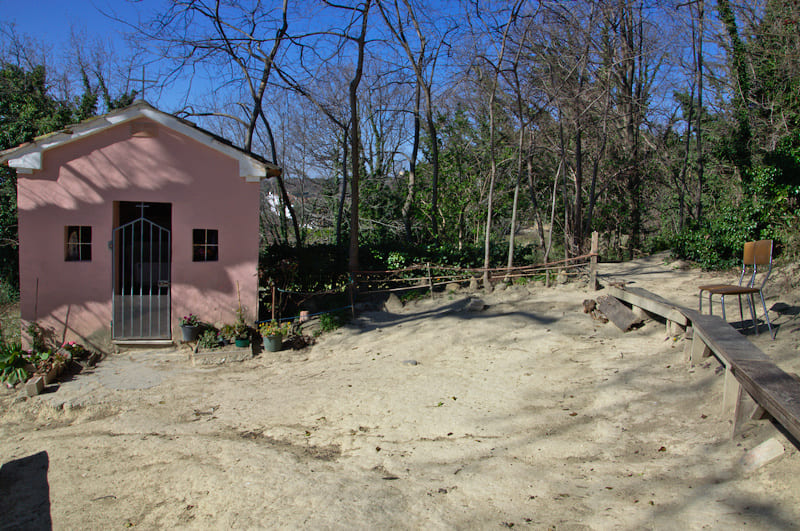 When you open the door, you realize that the chapel is busy because you see many religious objects that people seem to bring to thank the Madonna and that are at least as impressive as the panorama that you have from here !
Back to the main route: there are wonderful views of Gradara and the striking mountain formations of the small state of San Marino and San Leo.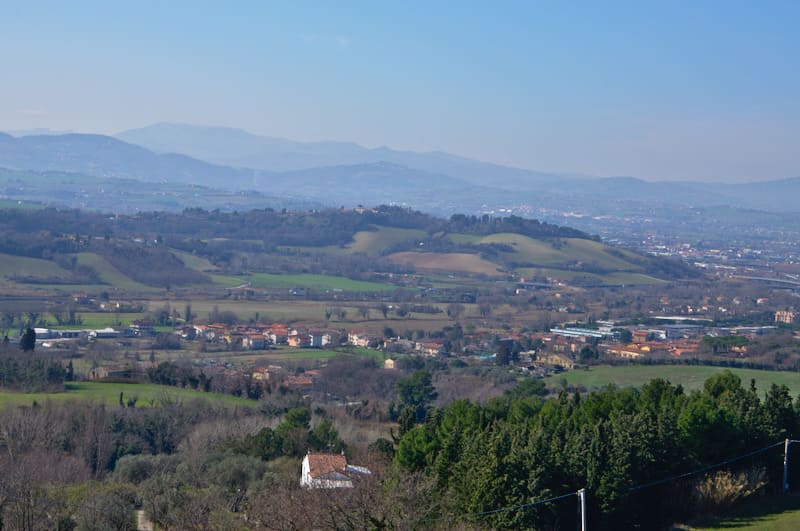 After a while the dirt road leads to an asphalt road: turn left here, cross the road and then turn right again into a dirt road.
Now the way leads to the coast and the view of the sea is really great, especially on a sunny day like the one that Isabelle was chose for her hike.
Once you have reached the cliffs, you can go back to Colombarone or, like Isabelle, keep right to the castle village of Casteldimezzo.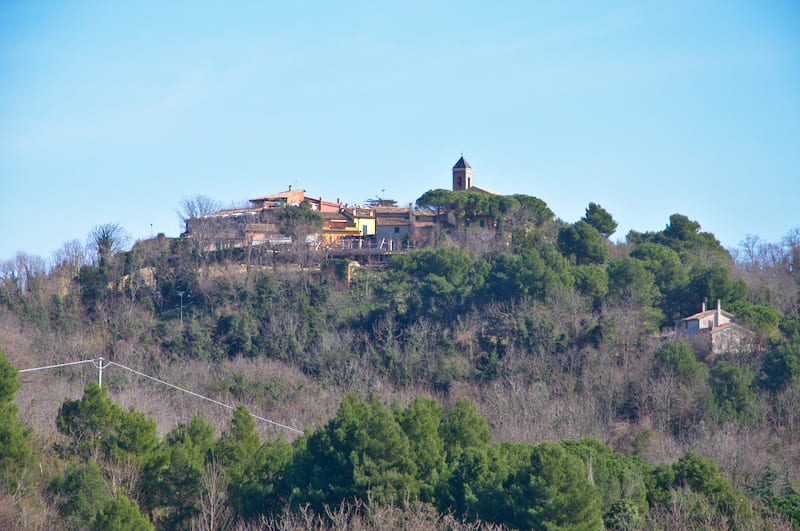 The place is very nice and well preserved and there are bars and restaurants in the streets – which may be closed in the off-season.
The main street "Strada di Vincolungo" takes you back to the starting point Colombarone. A little stop at the wash house is worthwhile on the way:
The hike took about 2 hours and is well suited for everyone. On the pages of the San Barolomo Regional Park you will find an overview map and descriptions of other hikes.