A novel set in a fictional location in Le Marche, in Belmonte. But right after
the first pages it struck how the landscape looked familiar: is the author describing Moie? Fabriano? Senigallia? Not only the landscape, but also the descriptions of weather and storms and the people look so real and authentic.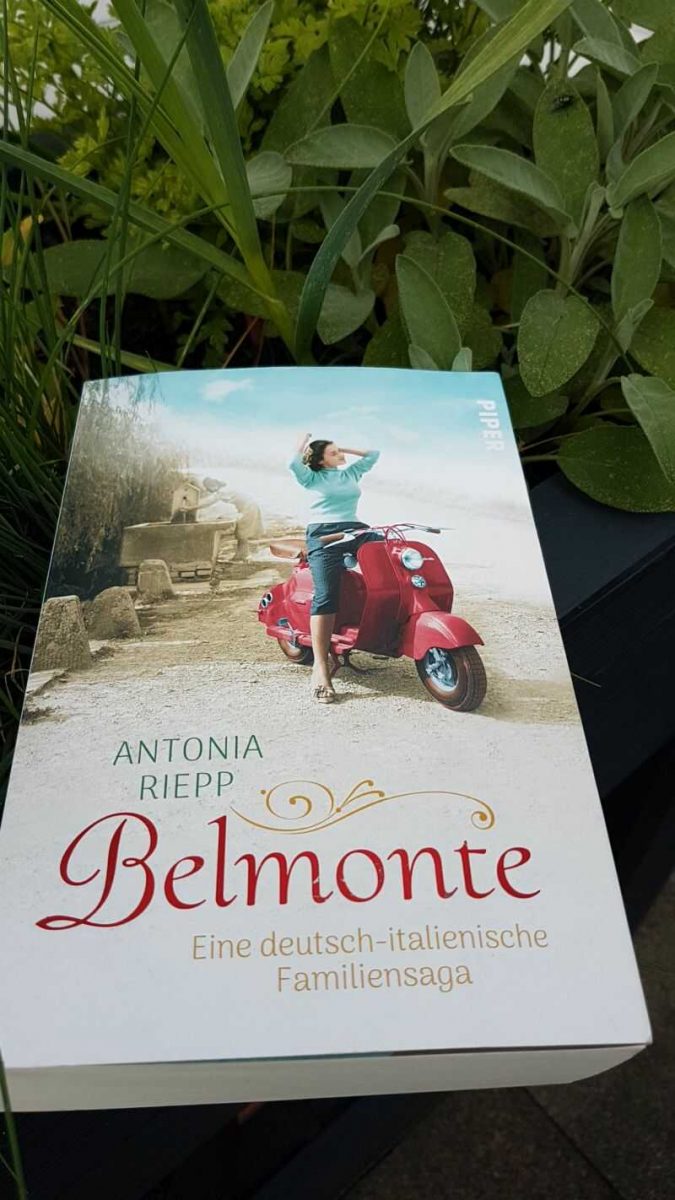 The novel is a family saga that spans throughout 5 generations and it is set between Germany and Le Marche. Love stories, self-discovery and search for the own roots are peppered with exciting secrets that are only completely solved at the end.
In addition, the loving description of a Marchigian family and a small, fictional village (inspired by Castiglioni di Arcevia – which we already mentioned on our blog).
This is all that Belmonte is about.
We had the great opportunity to interview Susanne Mischke, author of "Belmonte", bestseller and screenwriter, who talked about her novel. We discovered our mutual love for Le Marche: we all met Susanne in hers, virtually via Skype, kitchen in Allgäu. After a few minutes we discovered having mutual acquaintances (how small is the world) and we found ourselves talking about common experiences in our area. And so the time simply flew.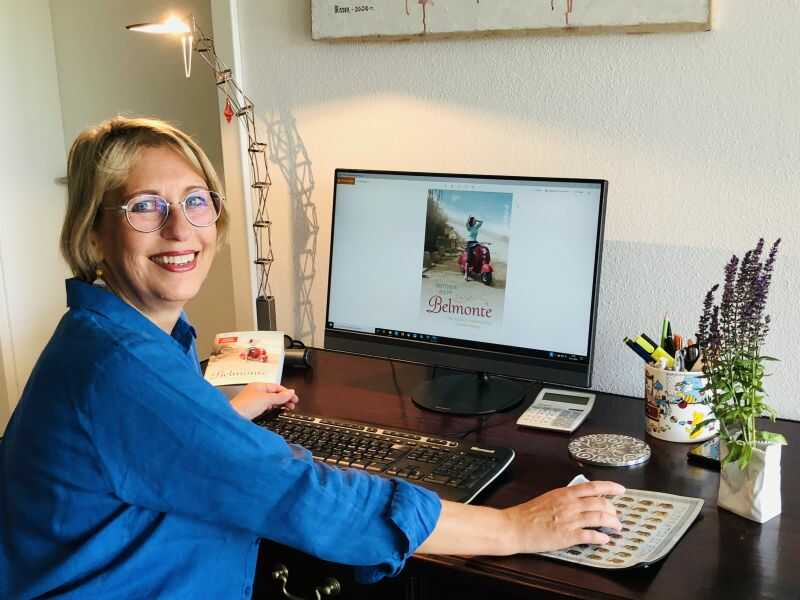 Susanne is well known as a bestselling crime thriller author, so she chose for her novel Belmonte to use the pseudonym Antonia Riepp, as not to mislead her crime fans. Indeed, there is no murder in the novel, even if you won't be bored for the tension that will be waiting for you.

From the novel it seems very clear that she knows our region really well. But how did she come up with it?
Between 2012 and 2017 she was in Le Marche every year, once even for 4 months in a row, looking for a quiet place in Italy where she could dedicate herself to her crime novels. Thanks to her landlady and her Italian teacher, who comes from Castiglioni di Arcevia, she learned about the place, the people and most of all, she came to know and to love many stories and anecdotes from the area. The novel plot is of course made up, but there are many impressions from the country, the people and the stories that flowed in. The monastery "Maria delle Stelle", however, is fictitious.
What the author seems to like most about our region, because of course Susanne was already in other parts of Italy, are: the quiet without mass tourism, the completely different "Sound carpet" of nature from the nightingale song to the oriole calls, the hikes in nature, picturesque places like Corinaldo and Urbino, fireflies, hidden, cooling bathing places in the Esino river, and of course also southern sun and sand, and.. last but not least, that good food and friendliness of the people.
When Susanne came to Le Marche to write in peace and quiet, she had
not even thought of a novel like "Belmonte". She later wrote it in Northern Germany, I believe where the memories of the summer in Le Marche helped her to overcome the cold winter.
We can't wait to meet "live" once we will always be in Le Marche!
Information:
The novel "Belmonte" by Antonia Riepp is available in Paperback ISBN 978-3-492-06201-5, as eBook and audio book. It was published in June 2020 and has been on the Spiegel bestseller list for 8 weeks now, mostly between 13th and 15th place.
The book is currently published in German and Dutch, whether there is a possibility to read it in English, Susanne cannot really say anything. But maybe some of our English readers can push the English reading editors to consider this option 😉