Wow! The Eccolemarche blog is 3 years old this month. In January 2018 Isabelle and I created the initially English-Dutch blog about Le Marche region, with the aim of making this wonderful, but relatively unknown region better known beyond the national borders. Elke joined us in 2019 and the blog was expanded to include a German-language page. In the meantime almost 500 articles with countless photos have appeared! More than 900 people follow us on Instagram!
Now it's time for a new look!
We used the corona lockdown to pimp the Eccolemarche blog a little. The design has become a bit more modern and the pages are more readable. In particular, the view for mobile devices has become clearer, as more and more people are now surfing the Internet using their mobile phones or tablets.
But do not worry: you will find your way around as usual. We would like to remind you that you can use the search function, the archive and the keywords to browse our blog!
We regularly add our articles to our interactive map so that you can see at a glance which articles are available for a specific location or area: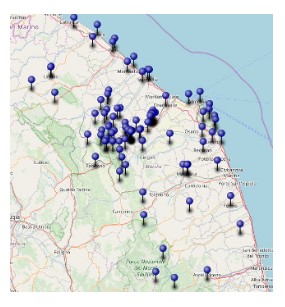 If you don't want to miss any of the articles, you can also register for our newsletter in the right sidebar. Then you will get an overview of the current articles once a month.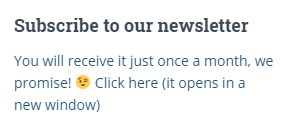 It was a lot of fun for us, we have, like you maybe also, experienced and learned a lot in the last 3 years and we definitely want to continue! It would be great if you continued with it, and if you like, maybe even recommend our blog to others …