Today we are going back to Fratte Rosa, the lovely little village on top of a hill with a beautiful view over the whole region and a long tight relationship with the soil.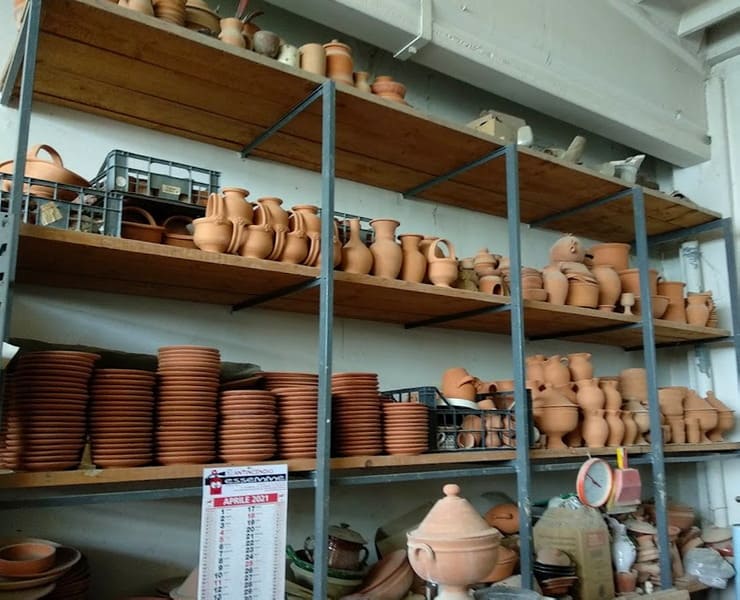 The soil has been indeed the most important ingredient of age-old terracotta tradition in Fratte Rosa. Having a supply of clay which turned to be adverse to agriculture, pushed the craftsmen to learn more and more about terracotta. It is indeed documented that in 1920 there were over a dozen ceramic factories and vaserie (vase workshop).
The shapes and use of a terracotta ceramic were (and still are!) many: they could be shaped into tableware, amphorae for the gardens, pitchers, glasses, jars and even the smallest items to decorate a dollhouse.
What's traditional and unique in Fratte Rosa, however, is the piglet-shaped pot that is used for a fat-free cooking. Not only it's very cute but also very useful!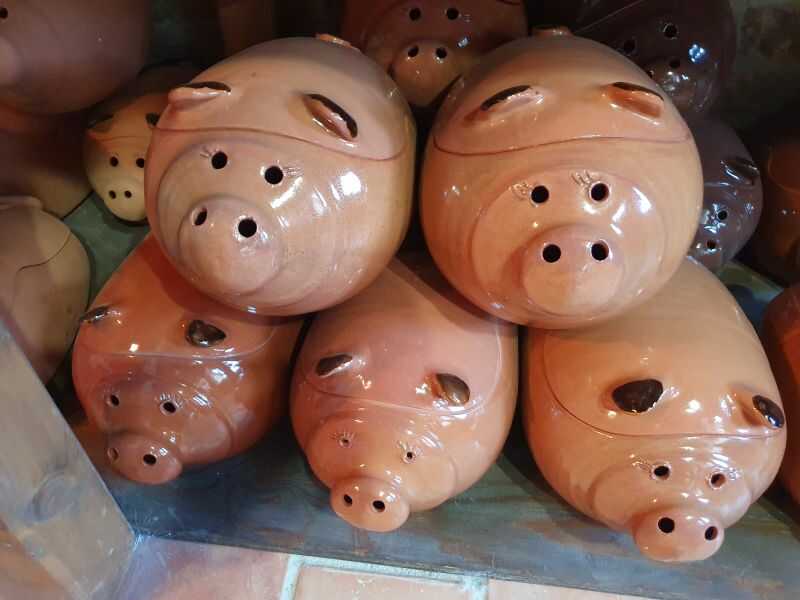 To understand better how terracotta items are made, our guide Giovanna Baldelli, who owns a shop of decorated ceramic right in the centre of the village, introduced us the three workshop that are still in use in Fratte Rosa.
First, we went to Giacomo Bonifazi's workshop. His showroom is just above its workshop, so we could go downstairs and witness to the magic!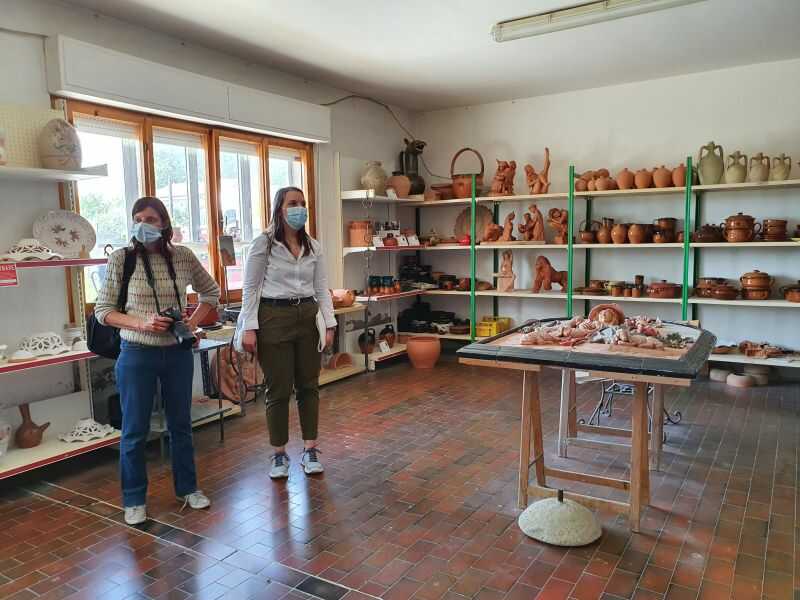 Giacomo first took out a piece of soil from a very big and hard piece. He explained to us that the soil can actually be of two types: argilla and creta, which unfortunately can only be translated with one word in English: clay. The first is very firm and hard, and it is therefore used for some water jugs, for example, while the second is very porous and it's perfect for oven ware that require high temperatures.
Once Giacomo decided which piece of soil to take, he smashed it into a mixer that spit out a roll of clay ready to be modelled.
Now it's lathe time: where the real talent of the artisan comes in handy. Giacomo explained us that the craftsman has already the picture of what to make even before sitting at the lathe. With the help of humid hands, he starts modelling a beautiful vase.
After the drying time, a decision needs to be made. Do we want the item to have this "biscuit" colour? (it is indeed called biscotto ) or do we prefer colours and glaze on it? If we opt for the second, we will need more time in the oven!
After Giacomo's fascinating demonstration, we moved to Daniele Giombi and his beautiful workshop in the countryside. Here we watched his hands at work and remained fascinated by them!
We also learned that Fratte Rosa not only has its piglet-pot to be proud of, but also a very important glazing technique, that is not to be shared. The manganese glaze creates chromatic effects resulting in an aubergine glossy colour.
In fact, both Giacomo and Daniele learnt this tradition first at the middle school and them at the Fabiani-Gaudenzi historical (and thought to be first) workshop. Their master didn't share the secret recipe of the glaze with them, nor did they share it with anyone else.
We thought Giovanna couldn't surprise us any further… however she brought us to the new Gaudenzi workshop, where Beatrice has reinvented her family's tradition with new colours and modern items. She offered us to visit her grandfather's old workshop and, we couldn't miss this occasion!!
The tools and machinery she showed us were incredible old but still working! They were similar with the ones that Giacomo showed us earlier, but we didn't realize that, in order to start the process, the craftsmen actually had a supply of soil in the cellar…that was totally unexpected!
All this old and precious tradition is still alive today and there are many possibilities to join the workshops Giovanna and the inhabitants of Fratte Rosa organize. You can contact her at +39 339 8289410.
There's also a tour organised by Marchecraft (available also in English). Check it here: https://www.marchecraft.com/en/prodotto/tour-of-the-terracotta/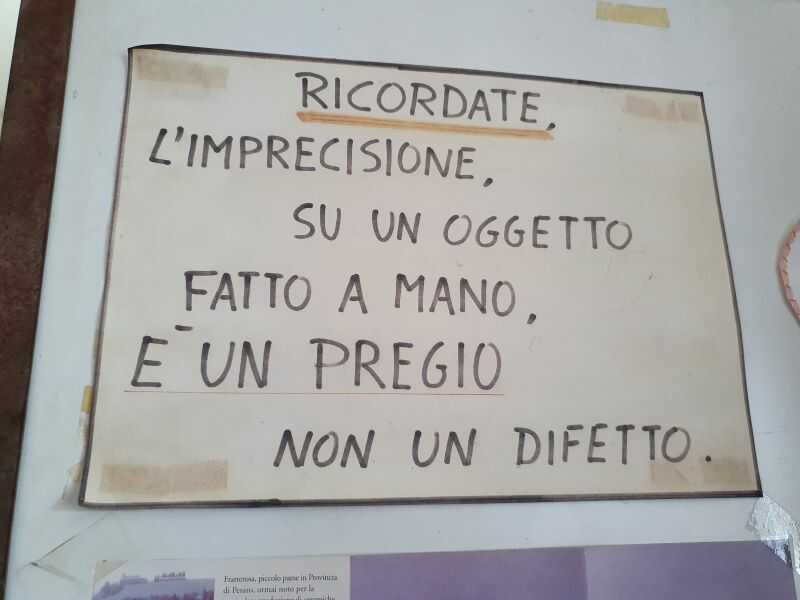 You can watch a video summary of our trip to Fratte Rosa, here: