Nature never ceases to amaze us. And I am not thinking about majestic natural phenomenon very far from us, but simply to a split rock, or Sasso Spaccato, that is very close to the Sibillini Mountains and Acquasanta Terme . Isabelle and Erik drove their new campervan all the way to the village of Tallacano, and this is their report!
The village Tallacano unveils itself as a lost village, abandoned after the 2016 earthquake. The history of Tallacano is very uncertain: was it founded by the fleeing Greeks during the Roman period or by the Tagliacane family from Ascoli Piceno in the 14th century? Be that as it may, one of the first documents mentioning the name Tagliacane and dated 1527 is in the Vatican Museums.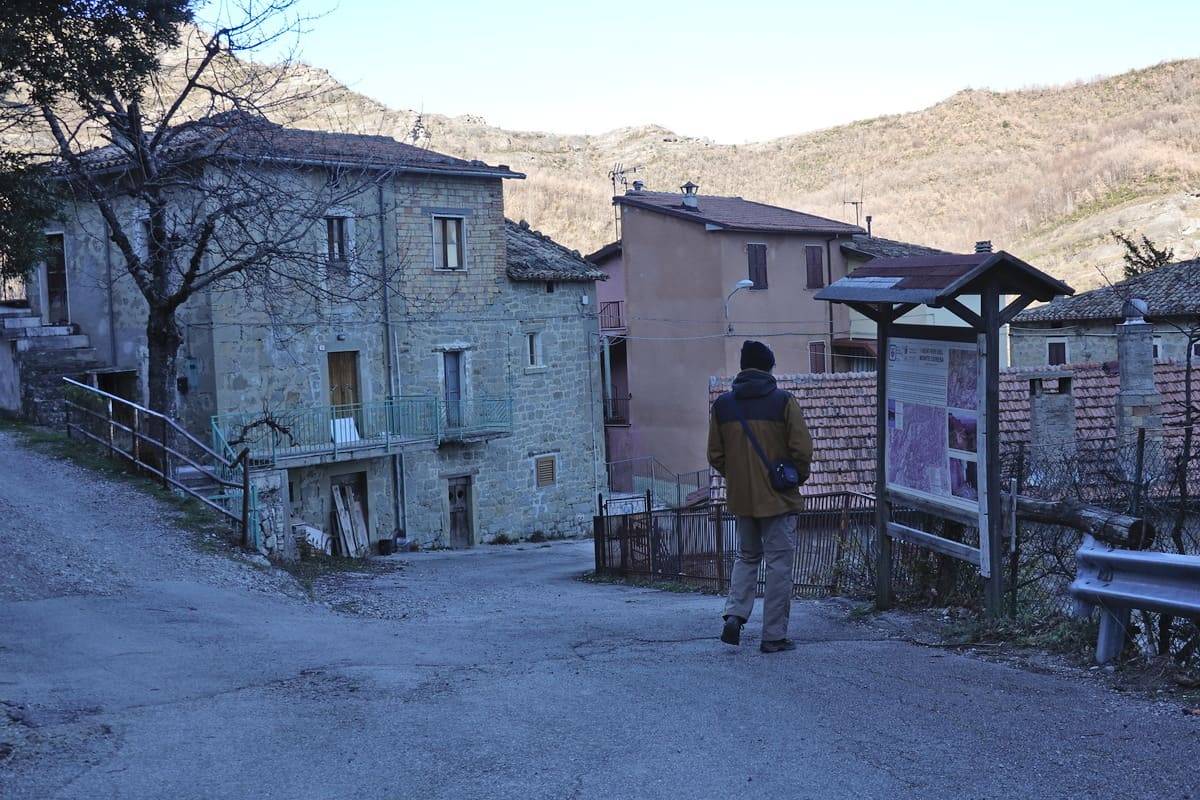 "We parked just before the entrance of the village, which is unaccessible to unauthorized people. Here you will find the coordinates.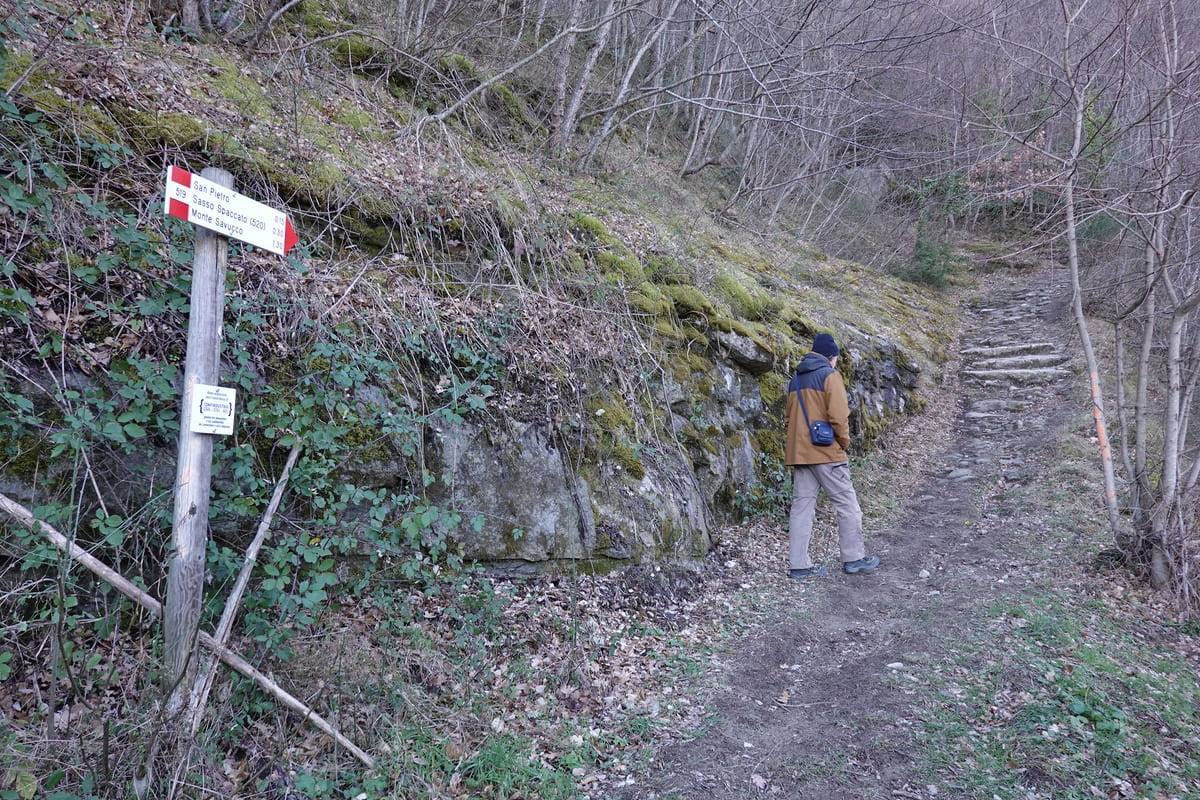 Now we started a climb via an unpaved path. At times it was difficult to walk, but luckily the great panoramas gave us good courage!
In this way we climbed higher and higher, to eventually reach the San Pietro Apostolo church. Founded in the 16th century and recently restored, it was unfortunately closed.
We went up for another fifteen minutes, until we arrived at the jaw-dropping scenario. Through the wood, we came face to face with a gigantic rock wall that was split over its entire length. It was the eroding effect of water that created this spectacular canyon throughout the centuries.
In summer the trees at the top of the rock probably made for an even more impressive sight! Peculiar caves and holes decorated the rock walls – as well as less attractive engraved names. Crosses are also said to have been carved when they buried the dead here during a cholera epidemic at the end of the 19th century. But we did not find those crosses.
The road eventually came to a dead end and we, still impressed by this split rock, returned via the same path to our car.
We now left for Ascoli Piceno where on the way we discovered a church with a tiny graveyard: the San Giovanni di Battista church in Forcella. That intrigued us: there were also some old millstones along the side. This wetland area used to have a number of water mills.
The nave and tower dated from around 1118, the front part appeared to be more recent, i.e. from the 16th century. I slipped in through the gate of the cemetery. This was still used, because the last buried person was in 2021. A new part was therefore built there.
We absolutely recommend this walk to anyone who loves nature!
Tips:
good walking shoes are required.
prefer not to walk after a rain shower, it can be slippery.
not suitable for small children.