If there were a hypothetical must visit list in Le Marche, I am 100% sure that Mondavio would feature in it.
I have visited Mondavio many times, in fact, every time some friends visit me! And now it is time to write a little bit about it.
When arriving from the bottom of the valley, it is impossible not to spot the majestic Rocca Roveresca. This grandiose building was built in 1482 by the famous architect Francesco di Giorgio Marini for the Della Rovere. With its 8 sides it was the perfect fortress to avoid any enemies' attacks rather than to contrast them.
As you walk under the main gate, Porta San Francesco, you will find the entrance on the right. The Rocca is managed by volunteers, that cannot, sadly, guarantee a daily opening.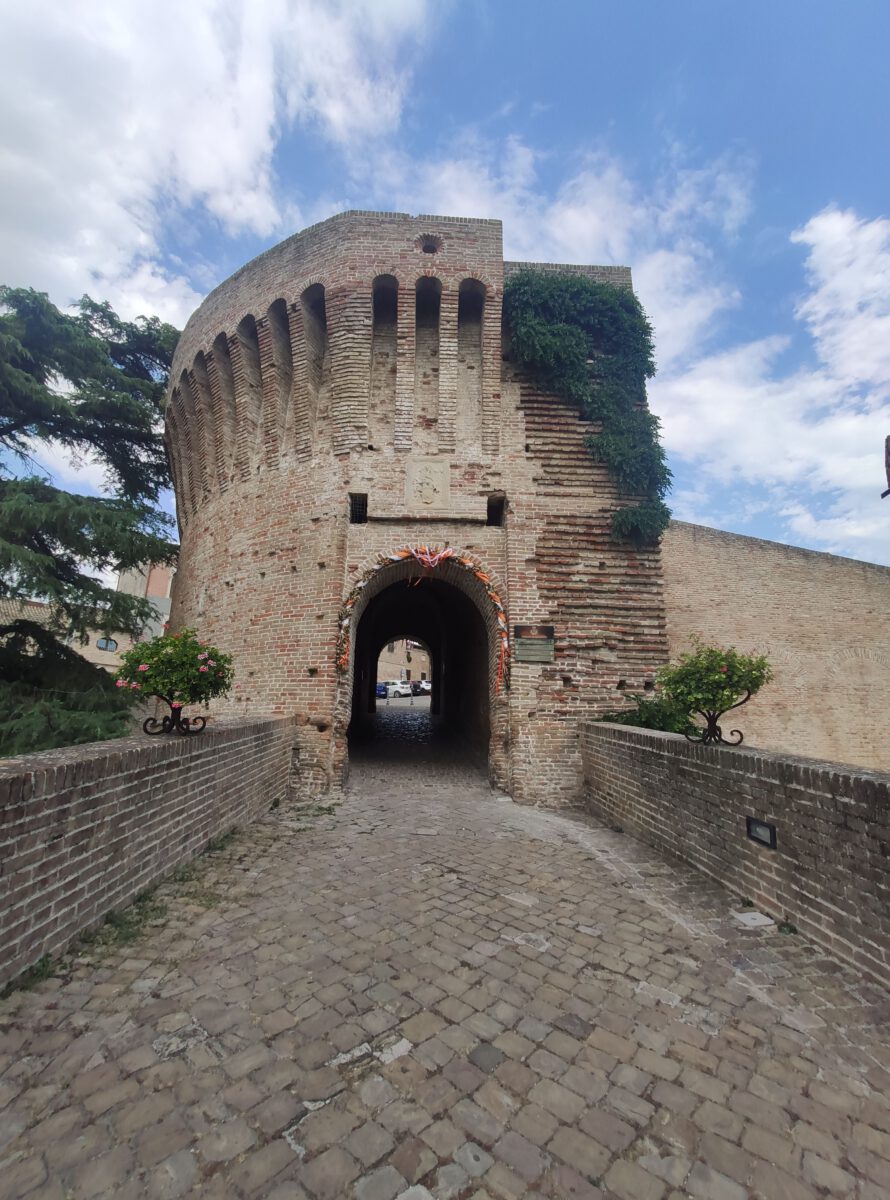 The Rocca itself is worth a visit, but the fact that it hosts a Weapon and History Museum makes it even more interesting!
The Rocca is composed of the main fortified tower, the walkaways and another smaller tower connected by a bridge. They say that if seen from above it should look like a crossbow, but I can't tell if this is true!
In the main tower, there are reenactments of some typical Renaissance everyday life in the castle on several floors. The kitchen, for example, where the servants used to bake the bread in the oven and prepare the meals for the Lords, or the stables where the horses were taken care of. Even the torture room is part of the display. Every now and then you can spot the openings from which the soldiers would point their cannons. On the upper floors, on the main hall, a festive banquet is taking place.
On the last floor there are several pieces of artillery and armor from the 8th to the 17th century. From the swords to the shields, from the mails to the crossbows, you get an idea of how difficult it must have been to go to the battlefields! On the outer space, a rich collection of cannons surely catches the eye.
But the army collection is not finished! Just outside the Rocca, on what once was the outer moat, there are war machines such as catapults, trebuchets, bombards and movable towers that are a faithful reproduction of Martini's drawings.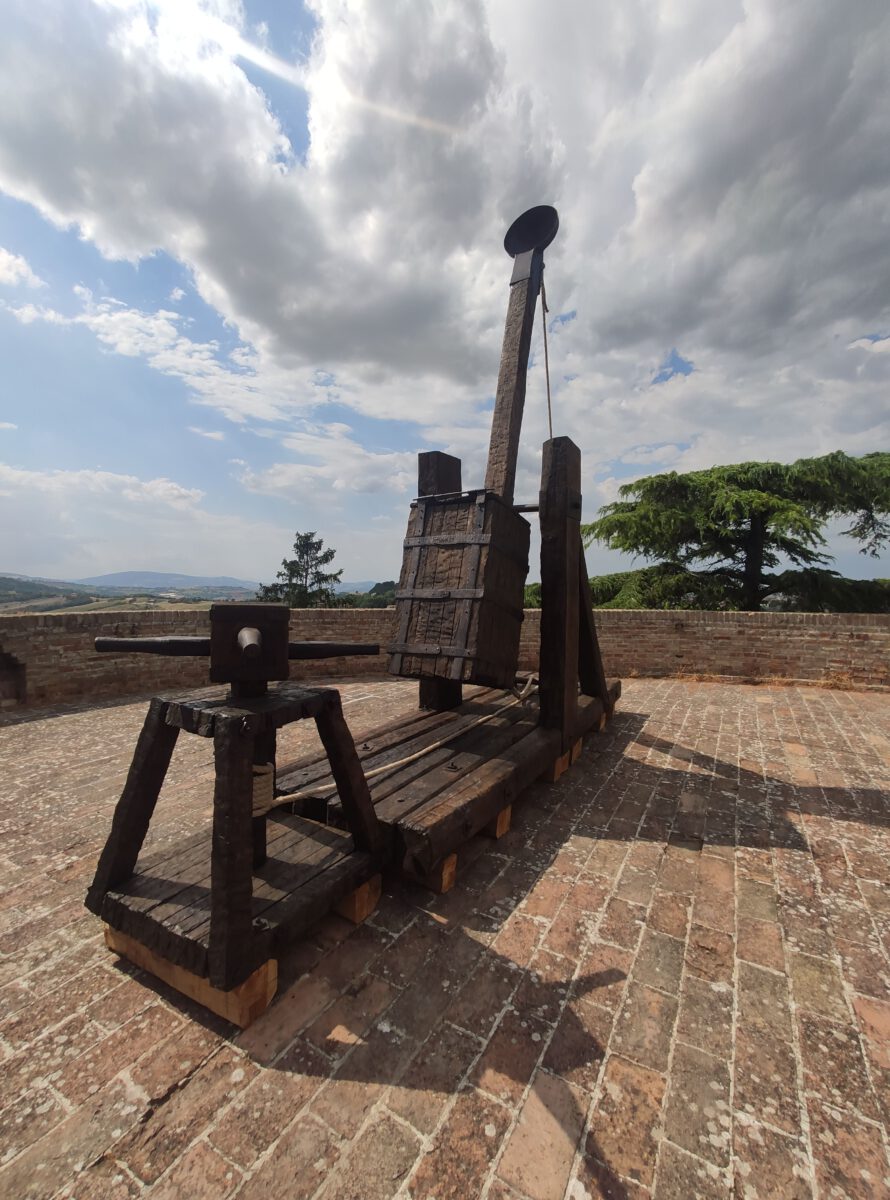 Once you have visited the Rocca, we definitely recommend a walk down the alleys and the main square, Piazza Matteotti. Just there you can enter the cloister San Francesco where a Civic Gallery is also host.
But the real surprise is just some step down on the left: here lies a silent, shady garden that belongs to the Leopardi school. From here the view is amazing and the bar just under some trees' shade is the perfect conclusion for a tour to Mondavio!