Let's set this straight right from the beginning of this post, how did you read the word "bruschetta" in the title?
Please, before even introducing you to this world, let's learn the correct way to pronounce it. It's "brus'ketta", not "brusheta".
Ok, well done ? Now that you know how to say it, you should also have it a go!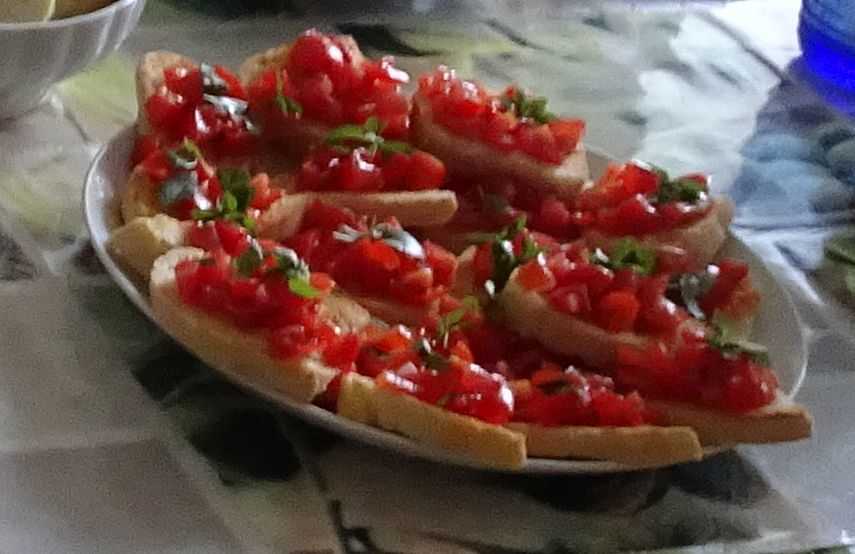 I am not exaggerating when I say that bruschetta is worldwide famous, mainly as a starter, with tomatoes and oregano on top. However, this is not the only combination you can find, at least, not in the restaurant La Brusca, just outside Jesi… on the contrary! Here even luxurious versions are available, and dare you consider them as starter. They can be called a full meal!
The word bruschetta comes from the verb bruscare which means to toast a (very tasty, often handmade) slice of bread. The simplest version has just extra virgin olive oil on top, and the bruschetta is ready! I personally love to spread a little garlic before the oil… yummy, it's delicious! In order to have the best toasted bread, I recommend you use the grill, instead of the oven.
At "La Brusca" there are bruschette in large portions and they are prepared with Altamura bread, which is considered one of the best types of bread in Italy. Altamura is in Puglia and the bread was already awarded the "DOP" seal by the European Union in 2003 as the first bread product, i.e. the seal of the protected and controlled designation of origin. It is made from durum wheat flour and based on sourdough and may only be produced in certain communities in Puglia. But it is known and famous all over Italy.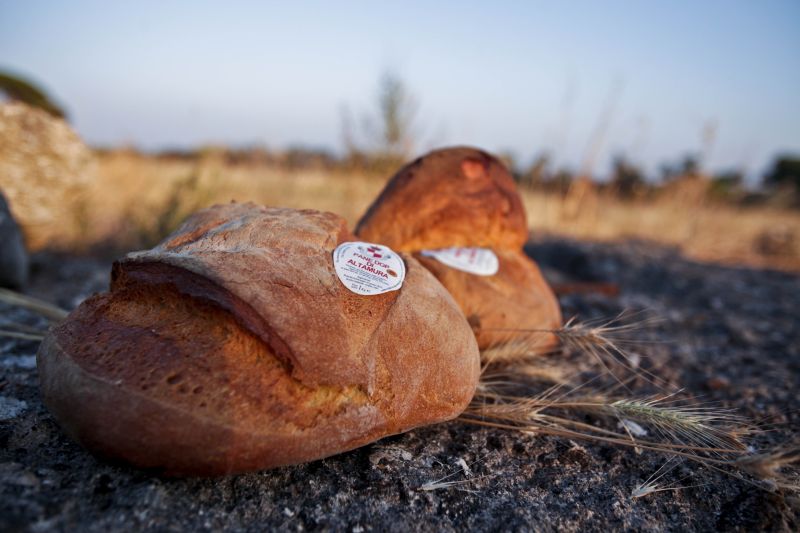 The toppings that La Brusca offers range from simple to luxurious, but are always rich: there is bruschette with tomatoes, mozzarella and basil, but also those with truffle cream, mayonnaise and mushrooms. Or with pecorino cheese, nuts, honey, apples, celery and ginger. Or with stracchino cheese, radicchio salad, nuts and balsamic cream. Interesting – also for my American readers: Bruschetta Texas with peanut butter, rocket salad and roasted sunflower seeds. Or the version "Bud Spencer" with salsiccia (fennel sausage), spicy beans and roasted onions.
It is always worth asking for daily recommendations because the cook often spontaneously invents new versions outside the menu.
Orders are placed in units of 40, 80 and 120 cm in length and I can say from experience that two people with 120 cm get very, very full. And that costs just 22 EUR.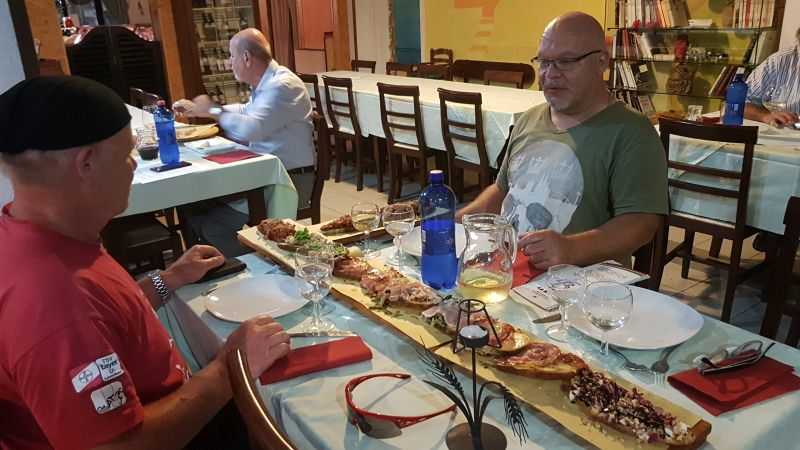 Of course, there are also other traditional dishes, such as fresh, homemade pasta dishes and typical meat dishes from the region.

But actually you come here to eat bruschetta.