If you're a real fan of Ecco Le Marche you may know by know that autumn means only one thing in our posts: truffle!! We have spoken about truffles in many past posts… don't blame us! We live in the Italian region where you can find truffles all year round!! We visited the truffle museum in Acqualagna, experienced a truffle hunt twice in both Acqualagna and Rotorscio and yet we hadn't visited a truffle market!
I must say that Isabelle and Elke are much more of a truffle-lover than I am, so I let them enjoy the truffle market in Pergola while… I was working for the tourists travelling on the Fabriano-Pergola train line, reopened only recently. (And just like that, a sneak peek on the next post 😉 )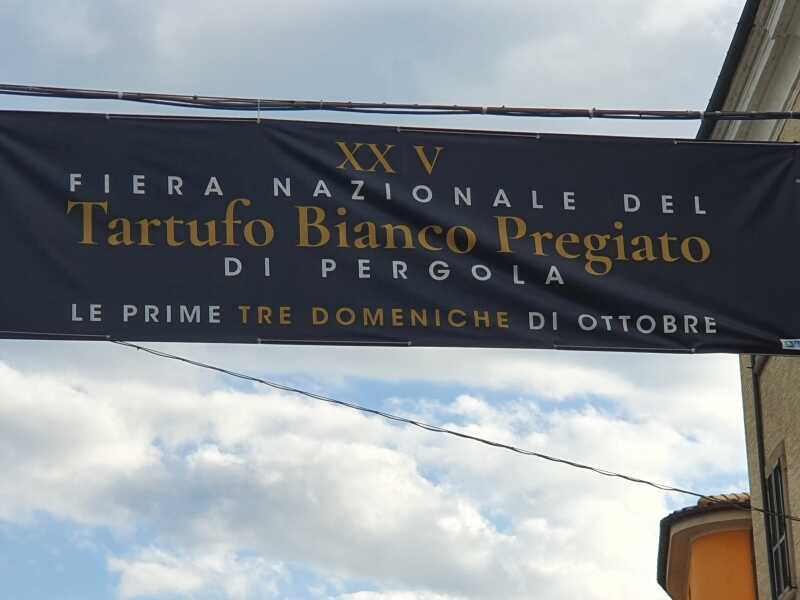 Otto, Elke's husband and some friends were waiting for them and – what are the odds?! – it turned out to be just around noon, so the crowds were not too bad. Everyone was now gradually looking for a place to eat. They decided to first soak up the atmosphere and look at the stalls and of course dig in with some truffle tastings!
The truffle lovers among them were short of eyes.
But even if you don't like truffles, you will certainly find something tasty, mushrooms, cheeses, visciola liqueur (wild cherries), all kinds of meats and also artisanal chocolate!
When they saw and smelled all those goodies, they slowly felt their tummies rumbling…
Because of the big truffle-lover-group, they had to split into the aperitivo group and the search-for-a-place-to-dine group.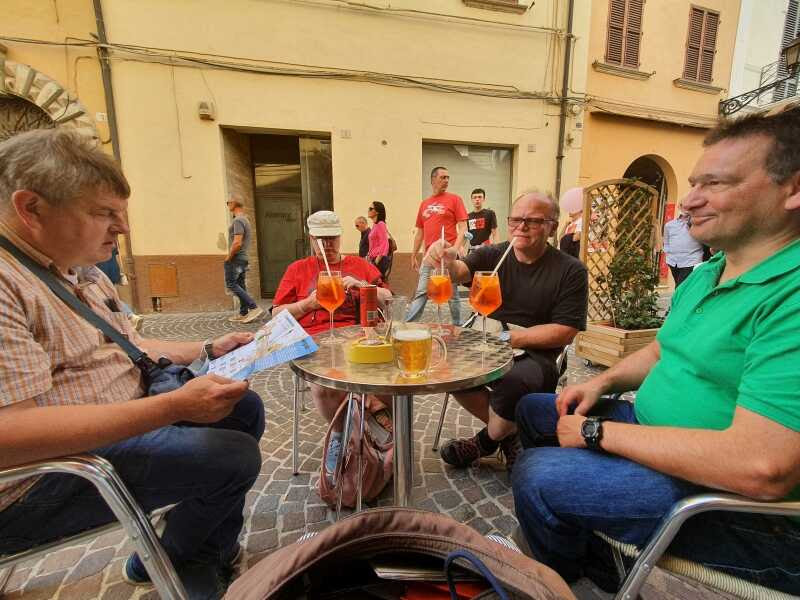 Fortunately, in a courtyard of an old palazzo, they discovered a nice place to eat and where the kitchen was still open. Look at how good the search group was!
Would you like to experience the truffle market in Pergola? Sunday 17 October is the last time in 2021.
Can't you? Perhaps the dates of the truffle markets in Acqualagna , or those of Sant'Angelo in Vado or those of Amandola are more appropriate ? Have a look, and let us know which one you liked best!