Finally spring! Wonderfully sunny and mild temperatures are the perfect conditions for some outdoor walking. It's the time when nature shows itself at its best and flowers are blooming everywhere: wild daffodils, a huge variety of orchids, wild peonies, fragrant flowering gorse, you name it.
That's why we selected 3 walks, which you should definitely do in the spring, choosing the month of May to see its very best! It's not that far yet, but dream along and look forward to the beautiful floral splendor.

On the flanks, but also at the top of Monte San Vicino, nature shines at its best in the month of May; never seen so many wild flowers!
2. Sea lovers can finally enjoy their beloved sea panorama: a beautiful trip on the cliff coast on Monte Conero always pays off. This is the perfect time to see the numerous gorse in bloom.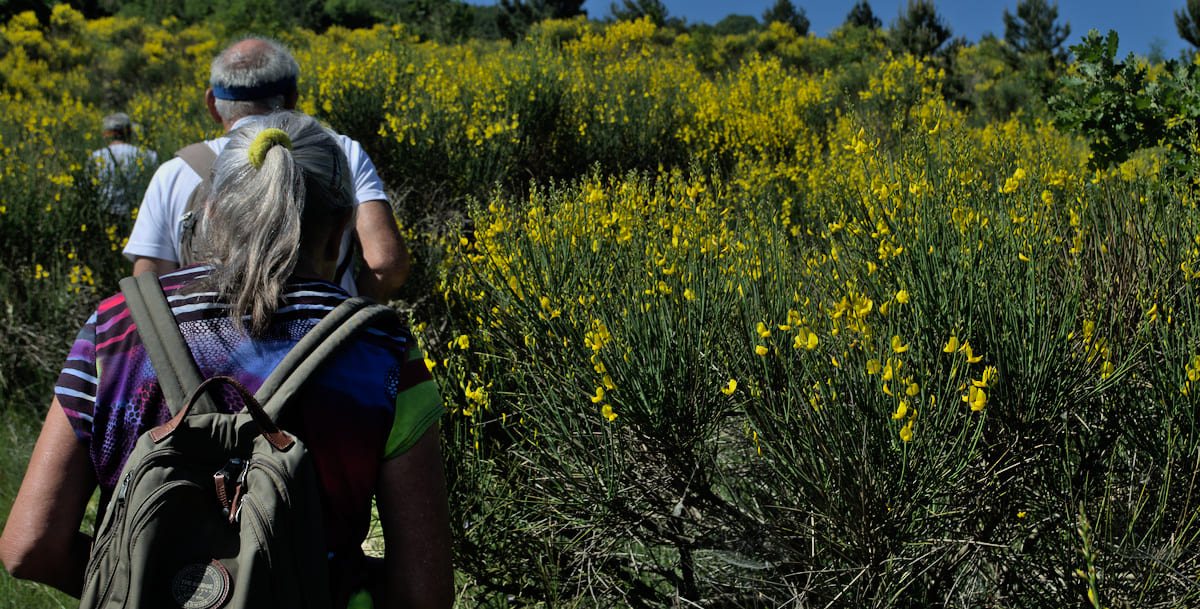 3. Last but not least, an impressive trip through a beautiful gorge, where the golden rain shines in all its splendour. La Gola dell'Infernaccio or the gorge of the little Hell.
Enjoy your walking and send us some beautiful pictures with all these blossoming flowers!