Does Le Marche now have 100 or 101 theatres? Whatever the correct number may be, we know there are many! (read our previous article about this)
Whenever I get the chance, I love visiting one of these museums, both if there is a play showing or a guided tour planned. Last year I visited Fermo and discovered that Teatro dell'Aquila can be visited with a guided tour if asked at the tourist info. This year Isabelle visited it during the FAI heritage open days.
The theatre is located quite in the centre close to the Maria Assunta Cathedral (coordinates here)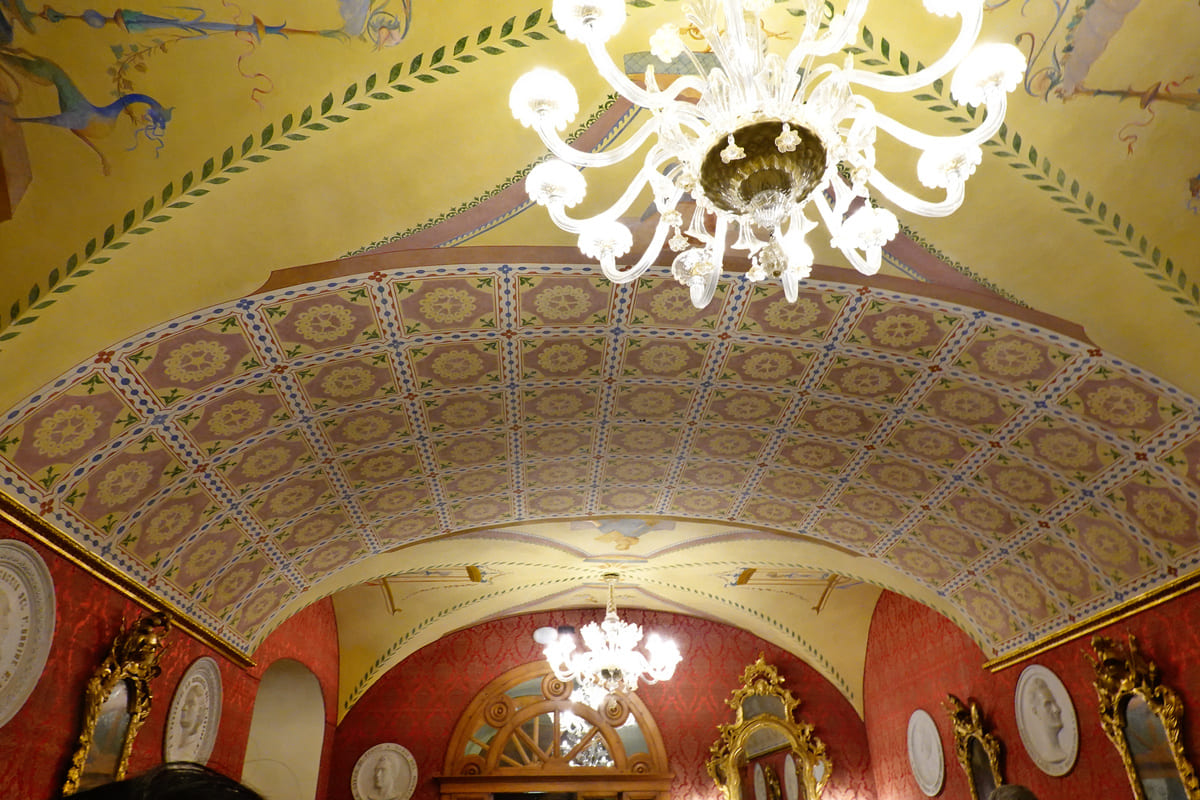 The guide told us that Fermo's very first theatre was made of wood and was in the Palazzo dei Priori. A fire destroyed it, so a new one was planned, but in a more secure place (where it now stands). The architect was Cosimo Morelli from Imola. The building was inaugurated in 1790. It already underwent a change in 1830, carried out by the architect Pietro Ghinelli, who also designed the Teatro Delle Muse in Ancona, among other things.
We followed the guide to the plateau, a beautiful room overwhelmed us! We were allowed to sit, where the guide gave many information; the theatre can accommodate about 1000 spectators and has incredible acoustics. (Puccini already knew this in his time and also performed his opera Le Villi here).
The painter Luigi Cochetti provided the admirable ceiling with the various gods from Olympus: Jupiter, Apollo, but also the Three Graces. The large chandelier was ordered in 1830 in Paris.
From the same hand comes the siparium in which Harmony (Greek goddess of Unity) donates the lute to Genius (an invisible guardian spirit in Roman mythology).
Now we were allowed to go up one floor so that we could take a look at the boxes with a view of the plateau.
We also saw the foyer and bar.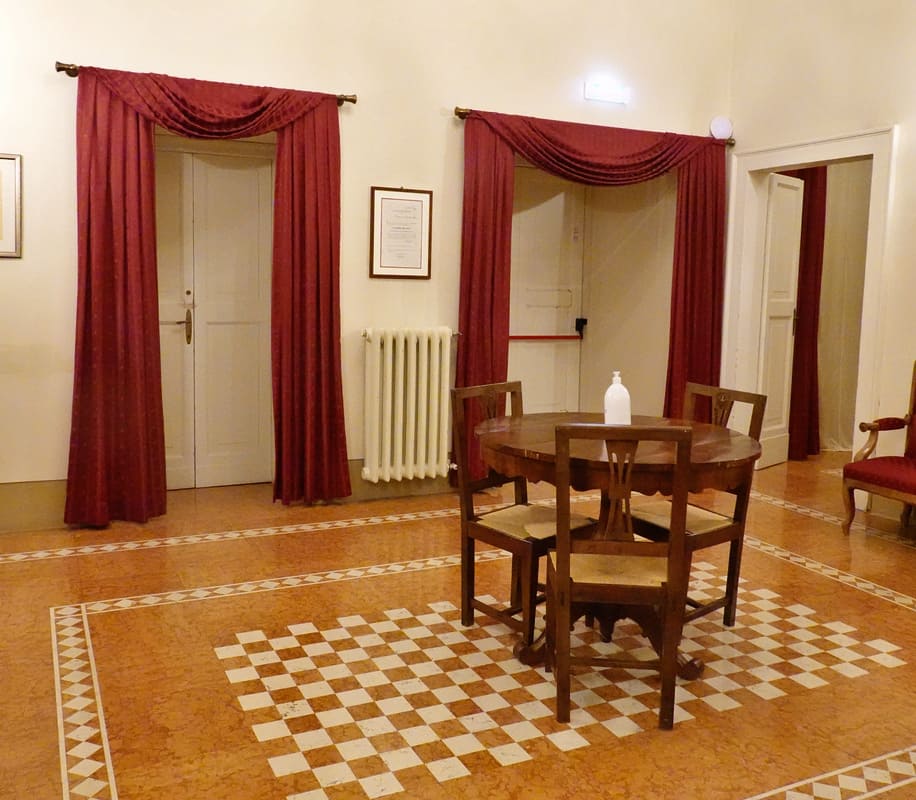 Finally, we also had the opportunity to look behind the scenes, where, just like in the theater in Jesi, modern and old techniques are used together.
A very interesting visit ! Do you want to attend a performance? Then consult the website.
Do you just want to visit the theater? Find the info here.